RK-MTC MultiTool Controllerfor data exchange(FreeSet-3 models only)
RK-MTC
MultiTool Controller
for data exchange
(FreeSet-3 models only)
WIFI Communication • Cordless communication between controller and all FreeSet-3 smart riveting tool models.  Depending on configuration, this device can control up to 20 riveting tools. 
Force and Stroke Data • Can be exchanged between tool to controller, and controller to your PLC or plant control system via Profibus, Profinet, Open Protocol, PFCS, or IPSQ.  Optionally pass/fail can be conveyed using 24V discrete I/O. 
PLC Integration • Can be used to lock down fixtures, count and qualify rivet sets and release fixtured parts.
Trend Analysis • Can be reviewed by collecting the data stored local to the controller. Access to tool configuration is possible using FreeSet Manager software, or IP App. 
Fault and Maintenance Management • Any events that trigger a fault are recorded in the data collected. Tool maintenance reminders can be set using the FreeSet manager software. 
Breakthrough Technologies • The first riveting tool of its kind which can barcode scan, use WiFi to communicate with external systems and qualify the rivet using the load cell.   Measuring forces with a load cell, are far more accurate over time in comparison with transducers, current measurement and strain gages.
Quality & Process Monitoring • Count rivets, qualify the process, communicate with external system, measure your results over time, document them and prevent failures by stopping them before it continues to move through production.  
Manual
Models
Features/Benefits
Accessories/Spares
Software
Product Assistance
Catalog
*Tool capacity is subject to max force value.
| | | | | | | | |
| --- | --- | --- | --- | --- | --- | --- | --- |
| Model# | Capacity | MaxForce | Stroke | Speed | USB | Scanner | WiFi |
| RK-777C-3Q | up to ¼" (6.4mm) | 2700 lbs. | 1" (25.4mm) | 35mm/sec | Yes | Optional | Optional |
| RK-777C-3STR | up to ¼" (6.4mm) *Including Structural Blind Rivets | 2700 lbs. | 1" (25.4mm) | 25mm/sec | Yes | Optional | Optional |
| RK-777C-3STRXL | up to 9/32" (7.1mm) | 2700 lbs. | 1" (25.4mm) | 25mm/sec | Yes | Optional | Optional |
Safer Work Environment • Eliminates trip hazards • Improved ergonomics – no hose to drag around • No hoses to dirty or scratch painted or finished surfaces • Improves air quality by eliminating oil emitted with the air
Increased Efficiency • QuickDraw™ Technology drastically increases tool speed • Cordless tools use 99% less energy than air tools • No pressure drops caused by compressors • No maintenance of oilers • No more supply line leaks
Freeset™ tools with QuickDraw™ Technology are faster than pneudraulic and hydraulic tools. They can detect when a rivet is applied and quickly reset without having to complete an entire stroke cycle. • 18V, 2.5 Ah Lithium Ion battery • 12-month warranty against manufacturing defects • Tool does not come supplied with nosepieces – they must be ordered separately Freeset™ tools have a battery management system that prevents users from starting a job if the battery life is too low. This eliminates the risk of the tool shutting down mid-installation and not setting the lockbolt properly. CAUTION: When operating always wear safety glasses to protect your eyes.  
Increased Quality of riveted joints:
Pressure Trigger (if configured)
Error Proofing -3 Models Only –
Process Monitoring and Error Proofing Features
Freeset Manager Software
Configurable Settings
Maintenance Reminders
Rivet Counting
Riveting Job Management
Wifi Communication with external devices
Barcode Reader
Pressure Trigger
Graphical Analysis
Pass/Fail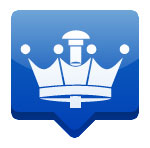 Freeset Manager Software V2.3.0 –  Download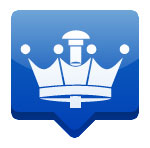 Freeset Firmware V2.8.0 – Download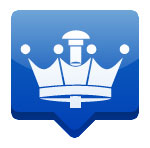 Freeset Drivers –


Download
Product Assistance RivetKing® is a support-oriented company and has local application engineers to assist with product and tool selection.  You may contact our sales department for technical guidance, or an application engineer for local support. By phone, the sales department we can be reached at 1-800-289-7483 option 2, while the application engineering department can be reached at 1800-289-7483 option 4.